Collections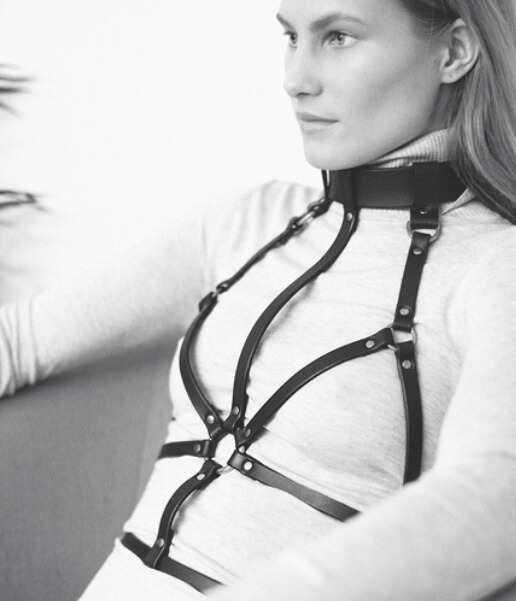 CAPSULE
COLLECTION
The Capsule Collection 15 was created with the focus on female body. The leather body pieces were designed to accentuate the silhouette, creating very flattering shape.
All of the products are cut and crafted entirely by hand in our studio, using high quality vegetable tanned leathers and solid brass fittings sourced from UK and Italy. This approach ensures quality and durability of the final product, that will last and age beautifully.
Every item has smooth hand-painted edges ensuring comfort even against bare skin.
SHOP the COLLECTION here