About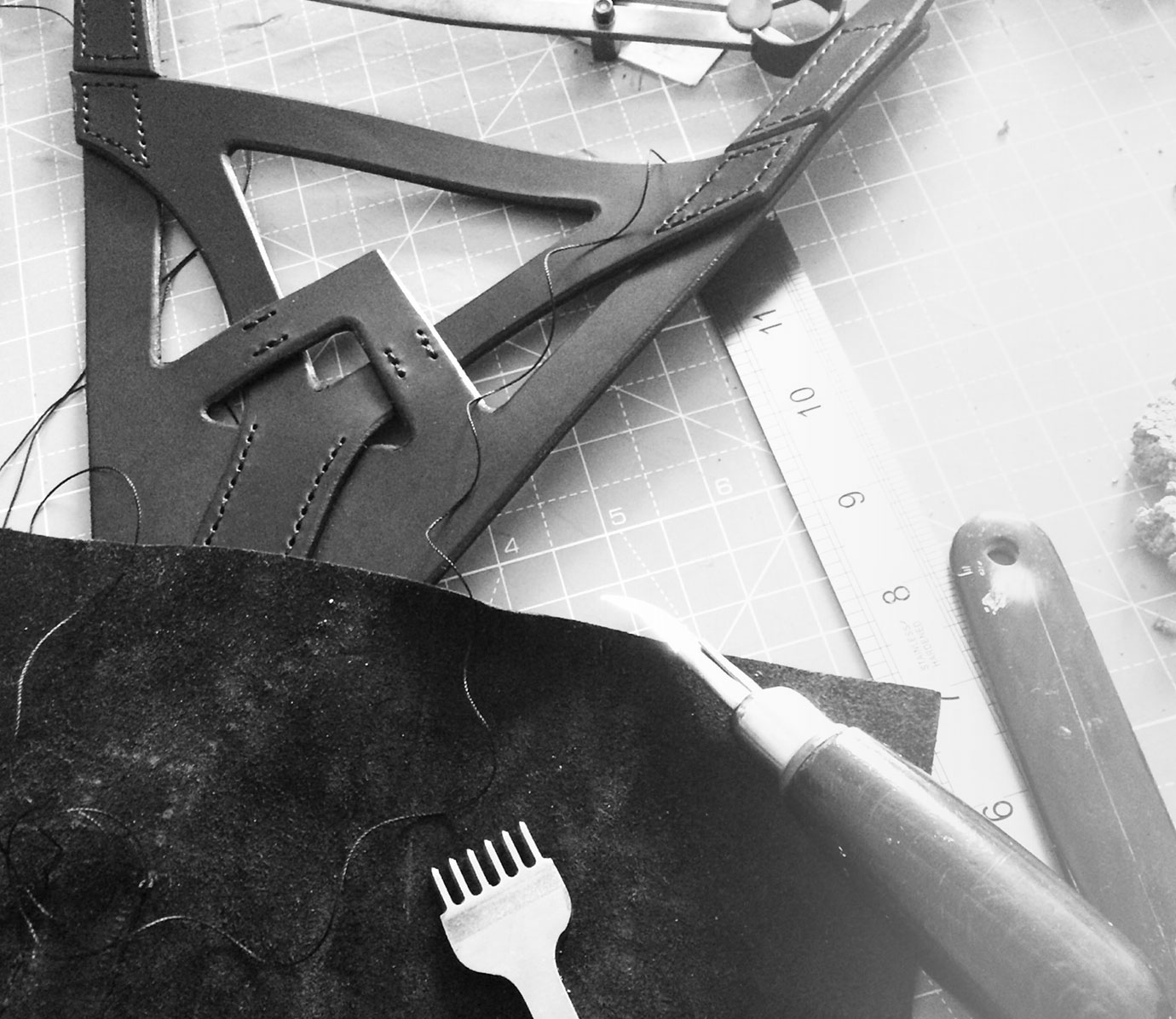 Anita Nemkyova is a UK based independent fashion label of handcrafted leather accessories. It started in 2015 as a project to create a wearable art of beautifully crafted body pieces. Leather as Anita's chosen material offered the perfect way to execute her vision into reality. Since the launch Anita has created various seasonal collections, showcasing bags, backpacks, small accessories or lifestyle items in addition to the body pieces. The concept behind the lifestyle collection is to create pieces that are practical yet aesthetically beautiful, carrying Anita's signature design.
All our handcrafted leather accessories are skilfully cut and finished, carried a subtle sense of traditional craftsmanship, turning away from mass production. This philosophy still stands with Anita Nemkyova designs.
Each item is carefully designed, developed and crafted by hand in Anita's studio, ensuring the highest quality of the manufacturing process from start to finish. These high quality pieces are designed to last and age beautifully with their timeless essence.
As Anita Nemkyova carries out the entire production process in her studio, they are able to fulfil custom orders or personalisation on existing items.
All our handcrafted leather accessories come in standard sizes and variety of colours. Please contact us for any enquiry regarding custom sizes or specific colours on info@anitanemkyova.com
ETHICS / SUSTAINABILITY
With the affection towards ethically and environmentally conscious production we collaborate with sustainable British and Italian tanneries, using primarily vegetable-tanned leathers. This is an old artisan process where only natural extracts and dyes are used in order to sustain eco friendly without using any harmful chemicals. Leathers treated this way keep their natural look and unique character.
When sourcing our leathers we also keep in mind the ethical aspect of the production, using leathers that are by-products of the food industry, ensuring no animal is being killed only for its skin.
RE-USE / REDUCE / RECYCLE
With our compassion towards sustainability materials such as cork or Pinatex were added to our seasonal collections. These were complimented with small leather details, using our studio off-cuts with the aim to reduce our material waste.
We always look for innovative materials to add into our production. Apart from cork or Pinatex, recycled materials such as canvas, ropes or recycled leather as well as leather alternatives such as SnapPap, vegan leather effect paper will be added to our collections.
In order to sustain environmentally friendly we cut down most of the unnecessary packaging when shipping our orders. All our products therefore come in 100% cotton dust bag and recycled paper packaging.
See all our Collections